United Lincolnshire Hospitals Trust.
For this project I was set to work with the Children and Young People's part of the United Lincolnshire Hospitals Trust (ULHT). The task was to radically change the patient experience at their three sites: Lincoln County Hospital, Grantham Hospital and Boston Pilgrim Hospital. The children and young people's wards at these hospitals were a single unified department, however there was no over arching visual brand or identity.
Phyto from the Greek prefix "phyton" meaning "plant", "that which has grown"; (targeting a young audience) was created.

Phyto is based round plants and their healing properties, and includes a brand tool-kit, concept room, reception and desk area and side room. A bright but soothing colour palette focusing on greens and blues to evoke nature was used, along with simple fun plant illustrations which could be also used as abstract shapes due to their organic nature. The concept room included modular seating for a customisable experience along with an interactive screen including games, wall projections and information about the plants used round the wards and their properties, making the experience educational as well as fun. The contents can be accesed from any device, having the hospital iPads available for the kids to use.

For the side rooms the graphics were placed strategically to create a safe space, this was done by placing the graphics behind the bed as if it was sheltering the patient, using larger graphics and avoiding cramming them up in corners. The vaersatility of the graphics allowed each side room to be completely different and unique.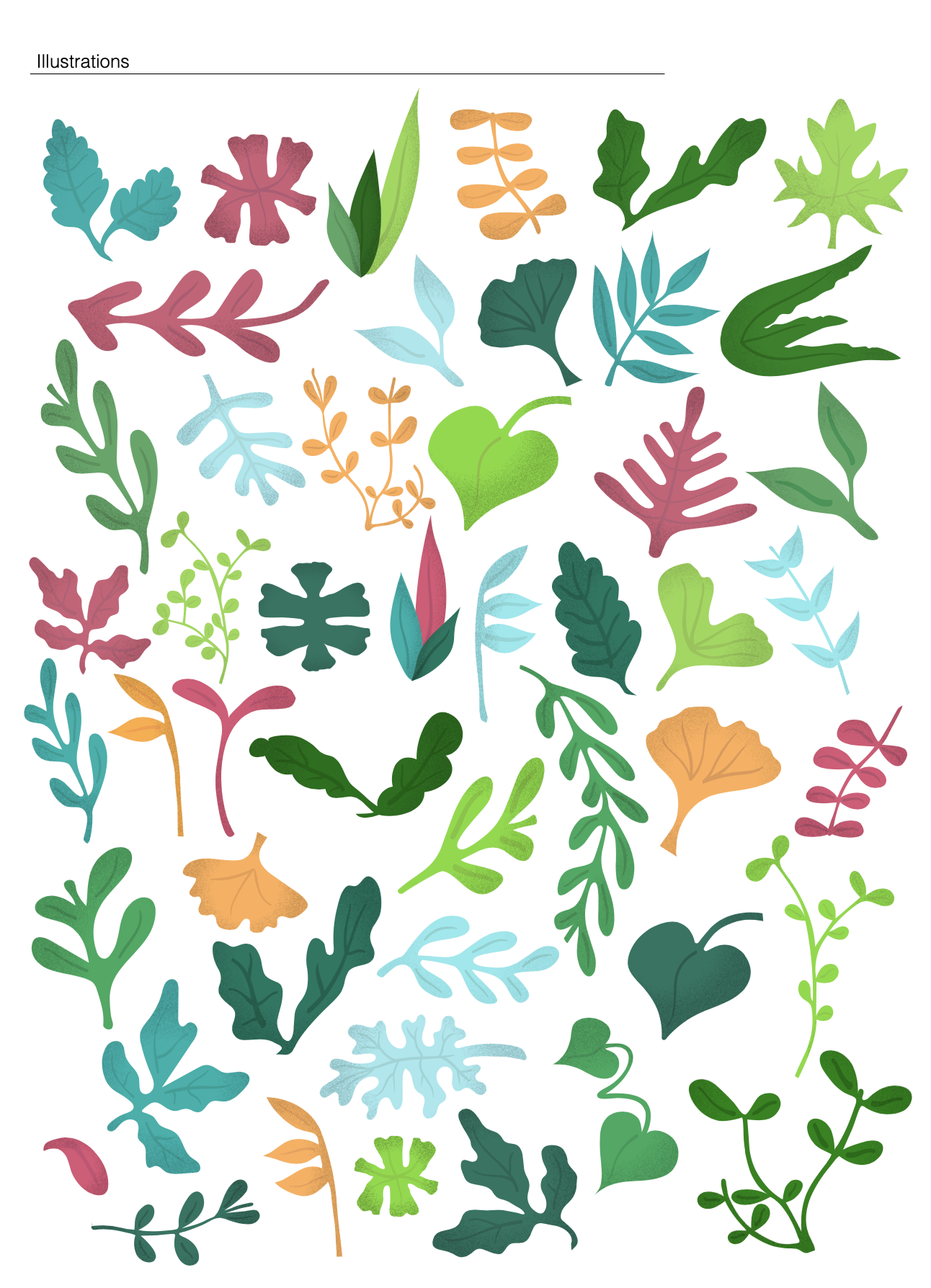 Reception Area & Concept Room