My Design Process Manifesto.
A Manifesto for Personal Growth, or how to honor those who makew you grow is a collection of things, actions and people that have made me the designer and person I am. Some of them are also trivial but essential things, like comfy clothes.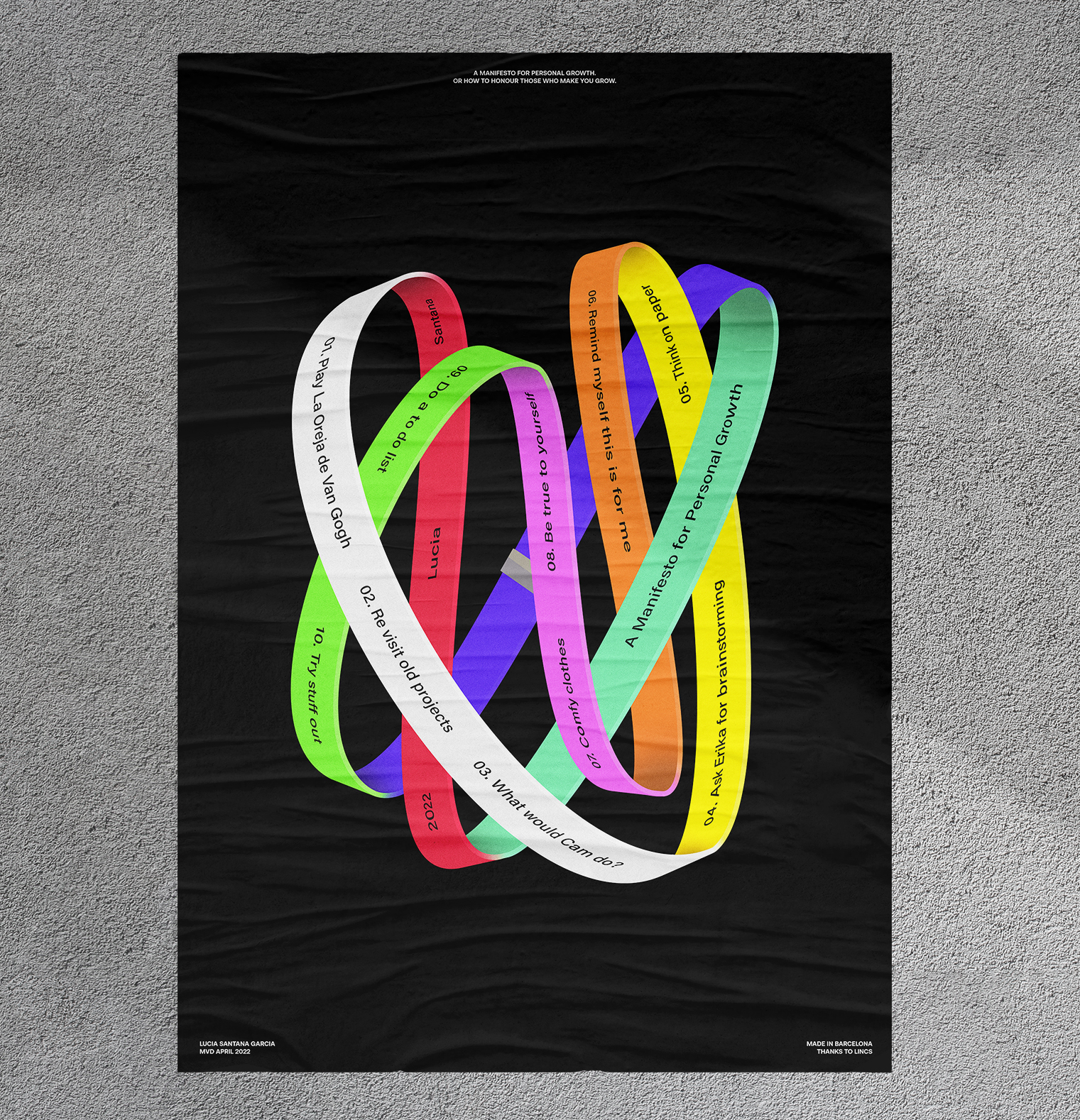 Printed in glossy 150gsm paper, 70x100cm.
A Manifesto for Personal Growth is based on the object on the left. A carved bracelet I received from my two best friends whilst studying Design in the UK. I strongly believe my time at Lincoln carved me into the designer I am today, therefore the manifesto reflects my carved ideals into a bracelet-like shape.