Motion Graphics.
Graphic System created for an invented un-censored festival. The festival sheds light on censorship in society nowadays through a ripped-based graphic system and throughout the use of controvesial photographs related to events that have happened or are happening worldwide.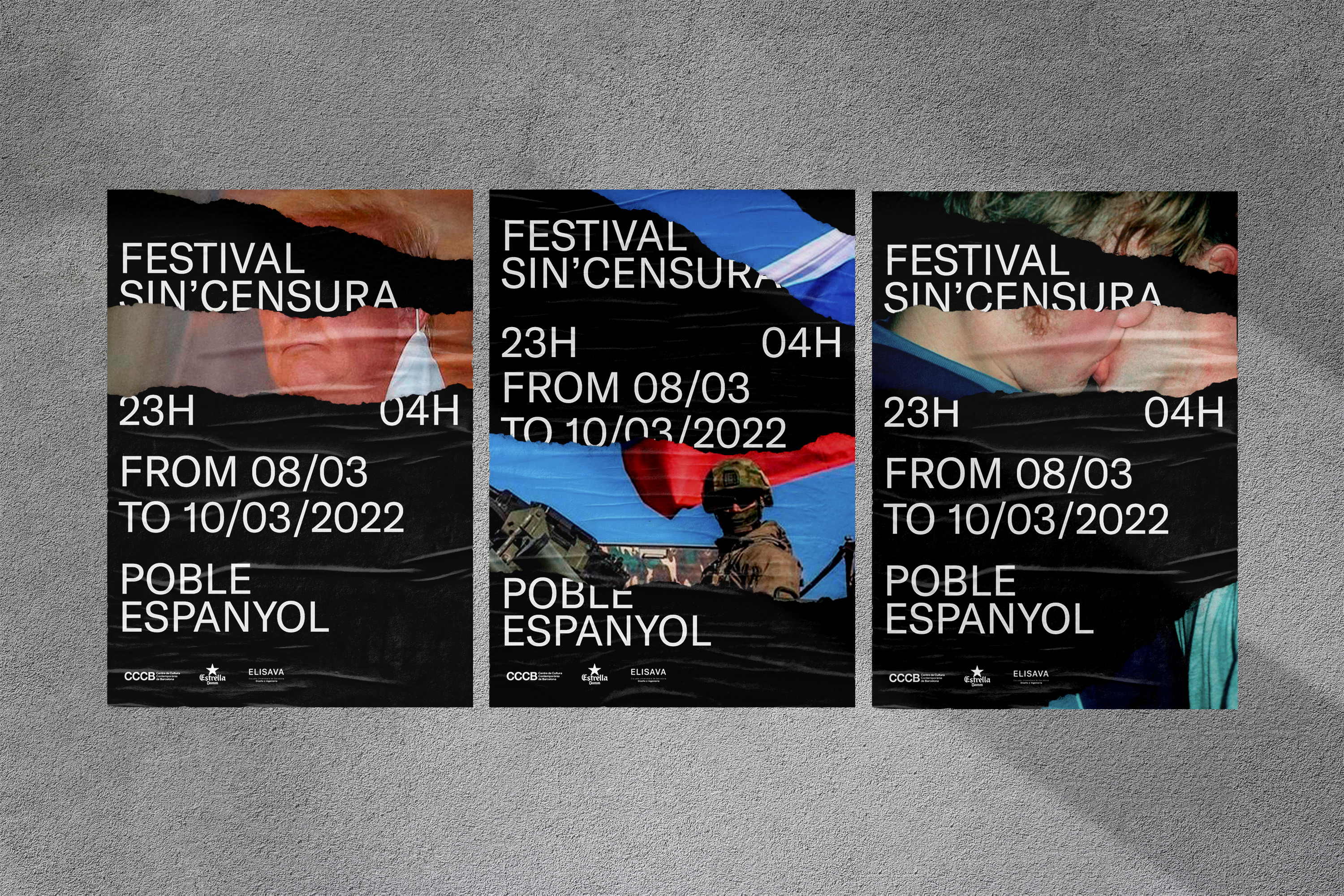 The graphic system is build upon the concept of ripping. It consists of two layers. The top layer highlights key details of the festival. This layer is ripped to reveal the bottom layer, which is variable and contains the issues tackled in the festival, making it versatile to work along various applications.

Project completed with E.Fensholt and V.Fronza.